Pictures from Pics from Rising Star 6 (October 11-12, 1997)
---
---
This is Rick Biggs (Dr. Franklin on B5) and me at the banquet Saturday night.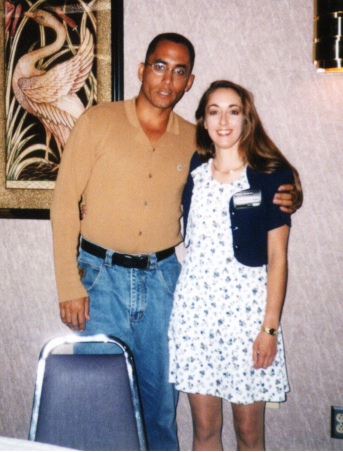 ---
And here I am with Richard Hatch at the costume call. Wow! Captain Apollo in the flesh!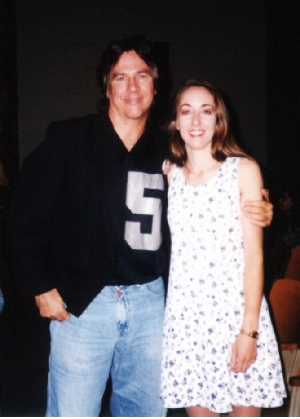 ---
This is Laura (a friend and fellow B5 fan), my mom, Marjorie Monaghan (Number One, leader of the Mars Resistance on B5), and me near the autograph tables.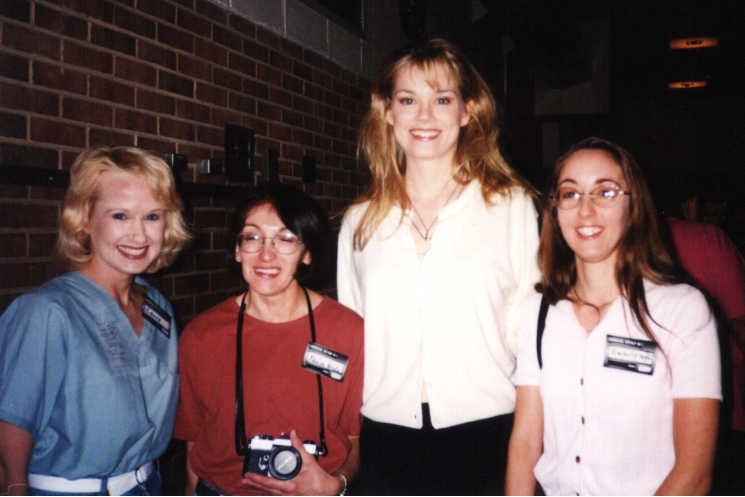 ---
This is the infamous John Wilson playing Santa Claus again, and presenting Barbara Luna with a gift.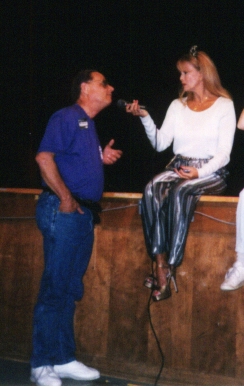 ---
Go back to Kim's Personal Page