Pictures from the Philadelphia SciFi Expo (August 29-31, 1997), taken by John Wilson. (Thanks John!)
---
This is my mom and me with Rick Biggs (Dr. Franklin on B5).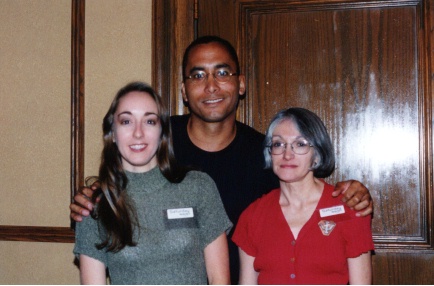 Here we are again with Rick and Jason Carter (Marcus on B5).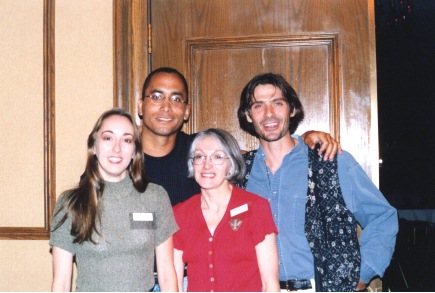 Here's Rick, Jason, and Marjorie Monaghan (Number One, leader of the Mars Resistance on B5) fielding questions on Sunday.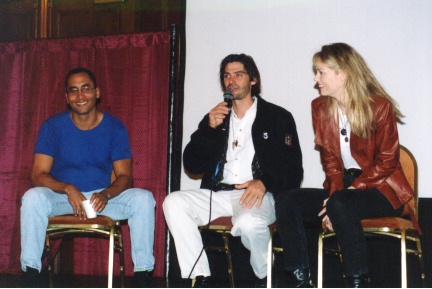 John also snapped a few pics during the dance Saturday night. Jason and Rick are quite the party animals, aren't they?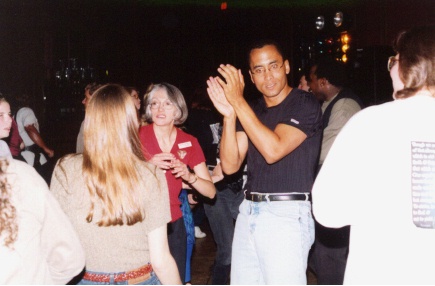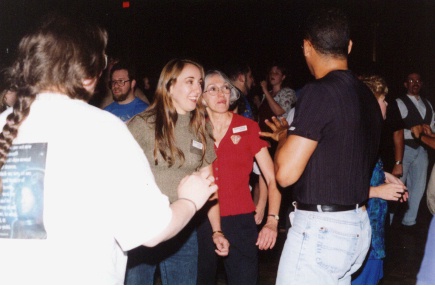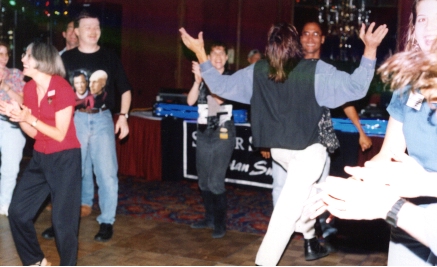 ---
Go back to Kim's Personal Page